By divya g
---
Being a woman is probably the most difficult task that can exist. Despite being unique in our own way, most women continue to experience almost similar problems. We know how frustrating it can be when unexpected blemishes suddenly appear just the day before our first date, for example.
Also, we can relate how our periods come rushing only during our vacation time. Similarly, most women get immensely lazy when they shave their legs during the winters: the artist and illustrator going by the pseudonym BLOOME SPACE draws incredibly relatable illustrations of women's everyday lives.
Each piece of art is so relatable that none of us can get past them without a dash of self-irony. Once you take a look at his comics, you'll wonder how he knew this! However, each illustration deserves a round of applause, as they remarkably hide the truth of the confusion, the subtleties, and also the pitfalls.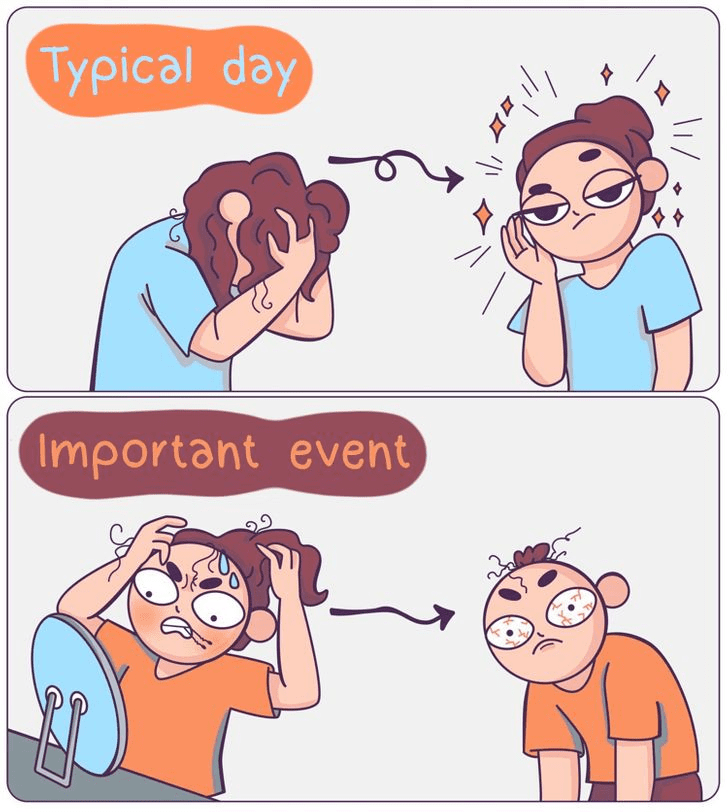 In an illustration, BLOOME SPACE shows how beautiful women's hair usually looks on normal days. And when the day of any important event arrives, we can hardly afford to fix it. This situation is very intimidating as we end up frustrated with ourselves!
Another illustration that women can relate to a lot is winter blankets, as seen in our cover image. Despite clearly being active year-round, most of us are terribly lazy when it comes to grooming. We wait all year for winter to come so we don't have to shave our legs. Also, while putting on our beloved shrugs and sweaters, we can easily hide our cute little bellies so they don't bulge.
We know you can relate to most of the BLOOME SPACE artwork as they are so relatable!